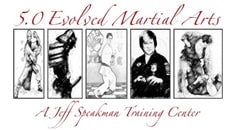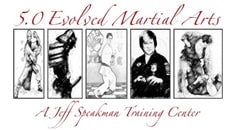 My daughter has gained so much from attending classes at this studio. She has learned determination and patience and has discovered strength she never knew had. The staff is respectful and kind but also firm and honest. The studio is clean and spacious. I highly recommend 5.0 Evolved Martial Arts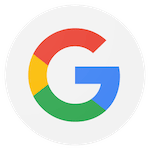 Instructor Robert Sotomayor is a phenomenal teacher, as well as staff at the Redlands school. His patience and guidance have made a positive impact on our child. We are grateful that there are still martial arts schools around that teach youngsters beyond how to fight. Teaching kids respect, self-control, compassion and instilling good core values makes Jeff Speakman's Kenpo school a really great choice for any parent.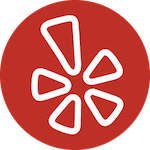 My son has been attending Jeff Speakman's Kenpo 5.0 Redlands location for over a year now. We could not be happier. After many failed attempts to find something that my son was passionate about, he has finally found his home. It is a family atmosphere with supportive Sensei's and parents. My son is held accountable with karate as well as school and home environment. I myself, am taking the kick boxing and strength training classes up to 5 days a week. As a single parent there is not enough time to make it to the gym, on top of my child's activities and I am able to get a great workout in for myself.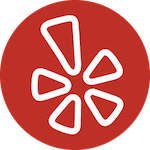 I have trained in several martial art systems over the last 20yrs. When I moved to Redlands I was looking to continue in my martial art journey. I was able to quickly see how knowledgeable, patient and family oriented this school is. I hope to earn atleast a black belt with Mr. Bobby and when my son is old enough to train here he will learn not only how to protect himself and others but I appreciate the values they instill in the youth. We need more schools like this teaching the next generation to be high quality adults and they will definitely learn great values and strength training here. It's great even training here as an adult the good friends you make with people on the same path as you.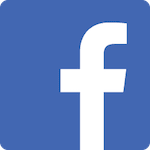 We LOVE this studio! Our 5 year old had fun going to the studio before COVID and the online classes have been a life saver since we're staying home. The studio is reopening with precautions but the continuing zoom classes are so great as we continue to stay home. Everyone here is so friendly and welcoming. Highly recommend for all ages!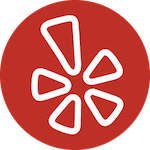 My son has been coming to this school since the end of May 2019. He loves it here and the instructors are fantastic. They accommodate everyone based on their needs etc. I highly recommend this school to anyone you g/old who are wanting to learn martial arts. Their staff is friendly and their prices are very reasonable. They have activities outside of the school as well and they include families and friends.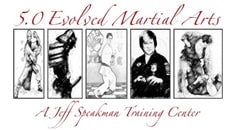 Our daughter joined the program 2 years ago and we have seen a positive change in her. She has more confidence, more respect for others, perseverance, and much more! Not only has she learned a lot about self-defense but she has also gained some new best friends that share a common goal. Mr. Bobby is a great instructor and mentor to the kids. Thank you Mr. Bobby!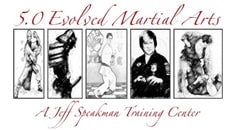 We highly recommend this studio. Our son has been enrolled in this studio for 1 year and its the best investment we made!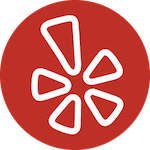 The team of instructors for this studio is in a word, AWESOME!
My daughter has been a part of this studio for almost 2 years now and loves going to everything they offer. From Parents Night Out, to holiday gatherings for the kids and family, to helping your kids with homework, understanding how to work with family. Such a great staff, and helping with life lessons. Keep up the AWESOME! work.
My son is not only learning martial arts skills, but also life skills. Respect is extremely important in the studio. The emphasis is always on grace, character building, and recognition. Sensei Bobby leads by example through adaptation and perseverance through these trying times.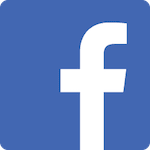 I have had a really great experience! I have never been much of an athlete, but the instructors are patient, supportive and encouraging. It is fun learning new skills to defend myself. It has helped me feel more confident and helped me with focus in the short time I have been attending classes. I definitely recommend it for anyone wanting to learn martial arts and self-defense; build strengths like focus, discipline and character; and make new friends!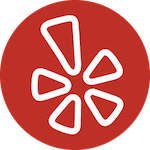 This is, without a doubt, the best thing I could have gotten my daughter involved with. Personal growth, dedication, self reliance, determination, strength of body and mind. I encourage anyone thinking about allowing their son or daughter to give this a try. Mr Bob Sotomayor is truly one of the best instructors out there. He is kind, tough, knowledgeable, super handsome and has a great way of relating to his students. Don't hesitate to allow him to pass his knowledge to your children. I couldn't recommend this school more.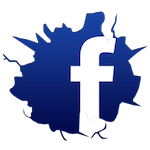 Highly recommend,the place is nice and clean and they have an area for the parents to sit and watch. My girls have been going here for about 2 months already and they love it. They look forward to their classes and i like that they also give them "homework" to do at home. It's not hard either its more about behaving and using their manners and they make sure they do it in order to earn their stripes.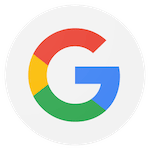 Love this martial arts school!! My son is enrolled and he looks forward to every class!! The staff are amazing teachers!! Thanks Mr Bobby, Mr Cody and Ms.Mina!! ❤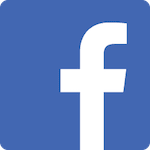 I highly recommend this martial arts studio for the whole family. Great techniques, great workout and Amazing instructors!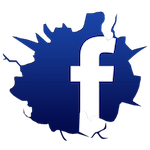 This martial arts school is top notch and the best you can find in the area. I have known Mr Sotomayor for many years and you couldn't find a more kind, friendly and knowledgeable instructor anywhere. He is great with kids and the program he teaches is proven the best. He is an amazing family man and one of the most caring persons I have had the pleasure to know! Bring your kids here, bring yourself here, and start a journey you'll never regret.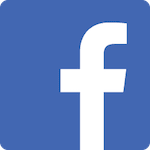 My husband trains Kenpo at this school and has a passion for the art. They started a Fitness Fusion class that I just started and I'm so excited! Great people. Great environment!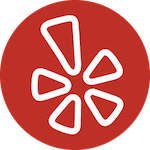 My son has been going here for a few months and we really love it! He was a first timer, but they made him feel welcome and confident and he took right to karate. He's normally a bouncy, wiggly kind of kid, but the structure and focus that Mr. Bobby brings to every class keeps my son still and focused for every class. As a result he is learning and progressing and also having fun! Highly recommend.
My kids were experiencing some bullying at school and I wanted to make sure they had the self-confidence and the skills to defend themselves. Mr Bobby and Mr Cody are awesome instructors. They're knowledgeable, friendly, patient and can be strict when needed. I love the way Mr Bobby motivates and teaches the children good old fashion respect. My kids have grown so much in skills and character.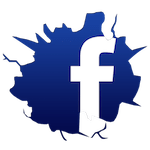 Our daughter has been working with Mr. Bobby for a month now and loves it! I am beginning to see her opening up with her new friends and she is more confident in herself. Mr. Bobby creates a fun atmosphere for the kids and parents and always has us laughing. In addition, he has patience with the kids and wants them to succeed, not only in Kenpo, but in their everyday lives. Thank you Mr. Bobby for giving us the chance to be a part of the "tribe!"
At first I wasn't sure if Ashley would like the program. After all, she's only 6, so she never really sticks to anything.
Boy was I wrong! She gets extremely upset if we ever have to miss a class now. And I can tell she's more focused, more attentive, and just all around happier after starting this program.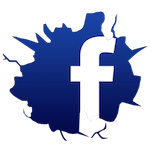 Jessica Jadeyn Porterfield
My son is 5 years old and I enrolled him in the 6 week trail program at first and saw a huge difference in my son within 3 weeks. He listens 100% better, his energy is better controlled, he focuses and shows respect. He gets excited to do his "best list" and his "Powerful word of the month" homework. Karate has also helped a lot with his confidence. His teacher is strict but not too hard on them. I recommend this place 100% to anyone. I plan on my son being a long time student.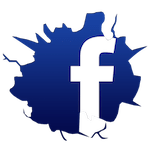 Amazing instructors who have the physical knowledge of the martial arts and also understand how to become role models and mentors to students of all ages! Take your time to go in and checkout this studio, you will not be disappointed!!!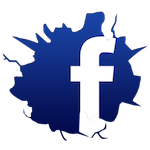 My son has been coming to class for a few months now.He absolutely loves it!! Mr.Bobby is a wonderful coach! positive energy and positive attitude. Highly recommend
Mr. Sotomayor and Mr. Cody really care about those they are teaching. My daughter and I have been training here since they opened here in Redlands and we absolutely love it. Getting ready to test for our Orange belts and one day we will test here for our black belts. Family oriented, great teachers, and an awesome curriculum. I have black belts in Kung Fu and have trained for a long time so when I recommend this school for any kids or adults wanting to get in shape, gain confidence, or learn to defend themselves, believe me, you will get all of that here.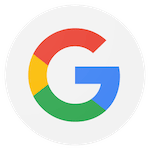 We recently got the diagnosis my son suffers from ADD, has a very hard time focusing and retaining information. We have been going to 5.0 for about 8 months now and my son loves it and all of the fun activities they do! It's very clean, everyone is super friendly and the instructors are great with the kids, very understanding of my son; which is something i am so grateful for! Thanks Ms. Mina, Mr. Bobby & Mr. Cody!!
A significant change, in only 2 short weeks... Gary has a bit of a temper, but I've already noticed the change. He's more respectful to me. And his teachers can't believe it! He calls them ma'am" and sir". No other kid in his class shows their teachers this much respect.
It really makes me feel great, and I feel like I've done a great thing for myself and my child by enrolling him in this Martial Arts class.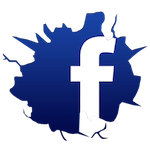 my son has been learning karate from mr. Bobby for a few months now and he absolutely loves it! Mr. Bobby is great with the kids and he makes sure there are even opportunities to get to know class mates outside of regular karate instruction
I love that the facilities and studio are always clean and welcoming. It has been a blessing to find such a wonderful studio!
My son love this place and has helped him in so many way and every one that worker's there are so amazing and out of 4 place I looked at and went to this is the the best one with great prices and great teacher he really good with kids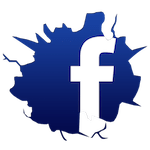 My son has been taking classes here for about two months and he LOVES IT! He loves the classes as well as making new friendships with his classmates. Mr. Bobby makes the classes fun for the children and he truly wants each child to succeed. Highly recommend bringing your children here.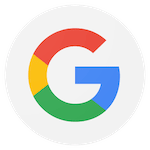 My two sons, ages 6 and 8, have been attending since June. They love it! Their confidence has grown so much! They have become more disciplined. Mr. Sotomayor and his staff do such a great job with the kids! I highly recommend this studio!
My kids 1st met Sensei Robert through Judo, he was a great teacher then and still is now. That school closed and he opened his own school. We commute from Fontana because Sensei Robert is a top quality martial arts instructor well versed in many aspects. He builds up kids both internally and externally. Stop in and see for yourself.
my son recently started and I love that not only is he learning karate, but he is also learning that every day life behaviors are a key aspect in his training.