Our Summer Camps Are High-Energy Fun For Kids Of All Ages
Don't let your child spend the summer months in front of a screen. Give them the opportunity to meet new friends, learn new skills, and challenge themselves each and every day!
Our Summer Camps are perfect for students all across Redlands. We offer high-level martial arts instruction and plenty of additional games and activities. All ages and abilities are welcome.
Learn more today by simply filling out the short form on your screen!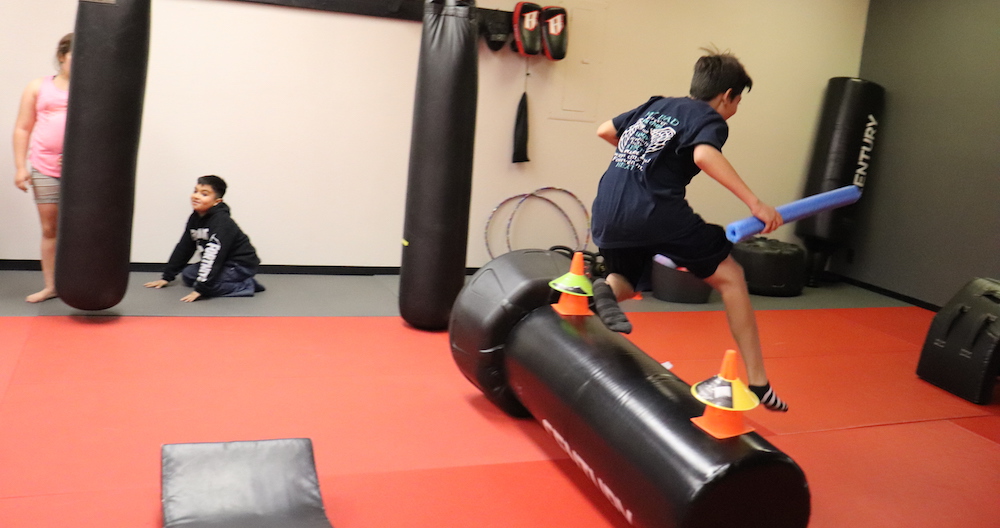 Why Is Our Summer Camp Right For Your Child?
We all know how important it is for young students to stay active while school is out of session. If they take months away from the learning process, it's possible that your child could start the new school year worse off than they finished the last.
That's why our Summer Camps combine high-energy fun and hands-on learning that can help your child have fun taking on new skills. We give our students the chance to break free from the classroom setting and take pride in learning new skills.
From day one at Jeff Speakman's Kenpo 5.0, your child can develop:
Leadership and teamwork skills
Focus and respect for others
Pride in the learning process
Bully prevention strategies
Communication tools
And so much more!
Our Summer Camps offer something new and exciting every single day and we can't wait for your child to see it all firsthand.
Learn More Today About The Best Summer Camps In Town!
Make this summer one to remember for your child. Join us at Jeff Speakman's Kenpo 5.0 for our incredible Summer Camp experience. We are proud to host students all across Redlands. Any ages and experience level is welcome.
Just fill out the short form on your screen to learn more today!